Company Accountants in Milton Keynes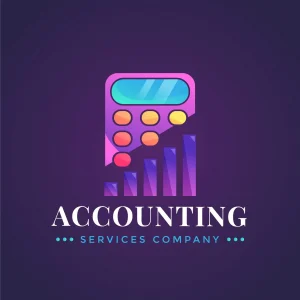 Company accountants are an important part of any business. They keep track of expenses, income, and taxes. They also work with banks and other lenders to secure loans for the company. Company Accountants in Milton Keynes are responsible for the financial health of a business.
Having someone dedicated to tracking expenses can help you stay organized and save money. This is especially important if your company is growing and you have multiple employees. A company accountant can also help you set up a budget and track your spending. Company Accountant in Milton Keynes can help you track your income and make sure that you are paying the correct amount of taxes. They can also help you manage payroll and other expenses.
A company accountant can help you file your taxes and make sure that you are not overpaying or underpaying. They can also help you plan for future tax payments. If your company needs a loan, a company accountant can work with banks and other lenders to get the best rate possible. They can also help you negotiate the terms and conditions of the loan.
A company accountant can help you create a financial plan for your business. This can include setting goals, creating a budget, and choosing investments. If your company is seeking investors, a company accountant can help you put together a presentation and answer any questions that investors may have. If your company is considering merging or acquiring another company, a company accountant can help you with due diligence and the financial aspects of the deal.
Company Accountants
Company Accountants in Milton Keynes can help you make sure that your business is compliant with all applicable laws and regulations. A company accountant can help you prepare financial reports, such as balance sheets and income statements. Company Accountants in Milton Keynes can answer any questions that you have about your business finances. They can also provide guidance and advice when needed.
We at SA TAX Accountants, Chartered Management Accountants & Tax Advisors, are dedicated to improving online accountant services and providing you with peace of mind by assisting you in the completion of the entire process and making taxes as simple as possible for you. In addition to this, we provide management services for your company including financial and accounting management for small businesses. Our expert accountants and tax experts will handle all of your tiny business needs, from company formation to firm account preparations and annual returns in the form required by Companies House. They'll also submit your firm's corporate taxes on time using software that is HMRC compliant.
At SA TAX Accountants, we are experienced in assisting organizations to develop strategies and cash-flow plans with our clients on an ongoing basis. We strive to provide quality services of Limited Company Accountant in Milton Keynes to all our clients in a timely and efficient manner. We are located in Milton Keynes and offer our services to companies throughout the UK. Contact us today to find out how we can help your business!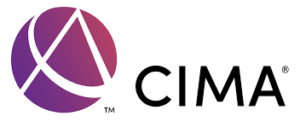 Google Map Location – SA Tax Accountants in Milton Keynes
What Our Clients Say About SA Tax Accountants in Milton Keynes
mizanur rahman
2023-03-22
I highly recommend SA Tax accountants for their excellent customer service, deep understanding of tax law, and personal approach. They gave me peace of mind with accurate and complete filings. I will definitely be returning to them for my future tax needs.
Munchen Diamonds
2023-03-21
I had the pleasure of working with shameel for my tax preparation this year, and I can confidently say that it was a fantastic experience. He was incredibly knowledgeable, efficient, and professional throughout the entire process. He took the time to answer all of my questions and provide me with helpful advice for maximising my tax return. Not only was he was a pleasure to work with, but he also helped me save a significant amount of money on my taxes. He was able to identify several deductions and credits that I was unaware of, which ultimately resulted in a much larger return than I had anticipated. Overall, I would highly recommend Shameel Aliyar to anyone in need of tax preparation services. He is an exceptional accountant who truly cares about his clients and goes above and beyond to ensure their satisfaction. Thank you, Shameel, for your outstanding work!
Quick response to hmrc very satisfied
Simon Churchman
2023-03-06
Immediately contacted me upon registering even though it was the weekend. Shameel was excellent and helped me through the detail of my return. Exceptional service and would highly recommend.
Jonathan Amador
2023-02-15
Very reliable, timely, efficient and always have initiative. Been my long time accountant
Great Accountants. Helped me to file  tax return in last minute though it was out of working hours. I have had all the help I need with understanding all the financing jargon and self employment since 2022. Top quality, efficient and professional service. Highly recommend SA Tax Accountants.
Very good and reliable person.
Highly recommend. Good communication
Robert McLarty
2023-02-01
Called me within 10 mins and worked all evening to complete my Tax return and get it processed. If I had gone before hand he would have saved me Tax as well. Would recommend him to all my friends
We provide company accountants services in Milton Keynes in this area such as Ampthill, Aspley and Woburn, Barton-le-Clay, Bletchley, Bradwell, Brickhill, Bromham and Biddenham, Broughton, Buckingham, Campbell Park and Old Woughton, Castle, Cauldwell, Central Milton Keynes, Clapham, Cranfield and Marston Moretaine, Danesborough and Walton, De Parys, Deanshanger, Eastcotts, Elstow and Stewartby, Flitwick, Fringford and Heyfords, Goldington, Great Barford, Great Brickhill, Great Staughton, Grendon Underwood, Hackleton and Grange Park, Harpur, Harrold, Houghton Conquest and Haynes, Kempston, Kimbolton, Kingsbrook, Loughton and Shenley, Monkston, Newnham, Newport Pagnell, Northill, Oakley, Olney, Putnoe, Queens Park, Riseley, Sandy, Sharnbrook, Shenley Brook End, Silsoe and Shillington, Stantonbury, Stony Stratford, Tattenhoe, Toddington, Westoning, Flitton and Greenfield, Wilshamstead, Winslow, Wolverton, Wootton, Woughton and Fishermead and Wyboston.