We Offering

Self-Assessment

VAT

Company Accounts / Tax

Payroll / PAYE

Rental Income / CGT / Mortgage

Management Accounts

Contractor / Locum Accounts

Outsourcing of Finance

Start-up, Business Plans / Cash

TAX Investigations

Self-Assessment

VAT

Company Accounts / Tax

Payroll / PAYE

Rental Income / CGT / Mortgage

Management Accounts

Contractor / Locum Accounts

Outsourcing of Finance

Start-up, Business Plans / Cash

TAX Investigations

Self-Assessment

VAT

Company Accounts / Tax

Payroll / PAYE

Rental Income / CGT / Mortgage

Management Accounts

Contractor / Locum Accounts

Outsourcing of Finance

Start-up, Business Plans / Cash

TAX Investigations

Self-Assessment

VAT

Company Accounts / Tax

Payroll / PAYE

Rental Income / CGT / Mortgage

Management Accounts

Contractor / Locum Accounts

Outsourcing of Finance

Start-up, Business Plans / Cash

TAX Investigations

Self-Assessment

VAT

Company Accounts / Tax

Payroll / PAYE

Rental Income / CGT / Mortgage

Management Accounts

Contractor / Locum Accounts

Outsourcing of Finance

Start-up, Business Plans / Cash

TAX Investigations
We are a Milton Keynes, based progressive and dynamic firm of Chartered Management Accountants, providing bespoke accountancy and tax services to individuals, professional, and small to medium-sized businesses.
At SA TAX Accountants, we are committed to providing high-quality professional services. We have a customer-centric approach and are well seasoned to understand that all individuals and businesses are unique.
We work with dedication to develop trusted and long-lasting partnership by listening to your needs, understanding your circumstances, and then coming up with carefully crafted tailormade solutions and business structures that help you to grow through improvement in your profitability while paying the minimum tax required by law and also ensuring that you remain fully regulatory compliant.
SA TAX Accountants works with a diversified range of customers:
Individuals
Sole traders
Start-ups
Small to medium enterprises
Partnerships
Four customers are from a wide range of backgrounds/industries including:
We work with a diversified range of customers:
Professionals, contractors, IT consultants
Retailers / Traders
Distribution
Restaurants
Manufacturing
Property, construction,
Pharmaceutical, medical
and many others.
Our policy of continuous engagement ensures better tax planning and helps to avoid surprises at year-end.
At SA TAX Accountants, we take pleasure in exceeding your expectations in providing timely and bespoke quality services at a very competitive fixed fee package.
Our extensive range of accounting, business, and taxation services include:
Call us today to set-up your FREE no obligation consultation to discuss your circumstances and see how we can help you to save money and help you to grow.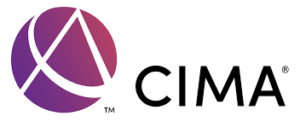 Google Map Location – SA Tax Accountants in Milton Keynes
What Our Clients Say About SA Tax Accountants in Milton Keynes
mizanur rahman
2023-03-22
I highly recommend SA Tax accountants for their excellent customer service, deep understanding of tax law, and personal approach. They gave me peace of mind with accurate and complete filings. I will definitely be returning to them for my future tax needs.
Munchen Diamonds
2023-03-21
I had the pleasure of working with shameel for my tax preparation this year, and I can confidently say that it was a fantastic experience. He was incredibly knowledgeable, efficient, and professional throughout the entire process. He took the time to answer all of my questions and provide me with helpful advice for maximising my tax return. Not only was he was a pleasure to work with, but he also helped me save a significant amount of money on my taxes. He was able to identify several deductions and credits that I was unaware of, which ultimately resulted in a much larger return than I had anticipated. Overall, I would highly recommend Shameel Aliyar to anyone in need of tax preparation services. He is an exceptional accountant who truly cares about his clients and goes above and beyond to ensure their satisfaction. Thank you, Shameel, for your outstanding work!
Quick response to hmrc very satisfied
Simon Churchman
2023-03-06
Immediately contacted me upon registering even though it was the weekend. Shameel was excellent and helped me through the detail of my return. Exceptional service and would highly recommend.
Jonathan Amador
2023-02-15
Very reliable, timely, efficient and always have initiative. Been my long time accountant
Great Accountants. Helped me to file  tax return in last minute though it was out of working hours. I have had all the help I need with understanding all the financing jargon and self employment since 2022. Top quality, efficient and professional service. Highly recommend SA Tax Accountants.
Very good and reliable person.
Highly recommend. Good communication
Robert McLarty
2023-02-01
Called me within 10 mins and worked all evening to complete my Tax return and get it processed. If I had gone before hand he would have saved me Tax as well. Would recommend him to all my friends